How to Style a Vintage Wedding
Posted on
Exciting news!
Our first blog - 'How to style a vintage wedding' has been featured on Wedding Venues.com
Here is a sneaky peek:


What makes the perfect vintage wedding?

Quite often the bride and groom's opinion on what would make the perfect wedding will differ, but one thing's for certain, they will both want the day (and preferably the lead up to it!) to be as relaxed and enjoyable as possible.


Tear up the rule book
As a nation we appear to have grown increasingly weary of mass produced outrageously priced weddings; more and more couples are aspiring to create a bespoke occasion, one that truly expresses who they are, that reflects their history, their quirky characteristics and perhaps a few hidden desires! In doing so, many couples are turning the clocks back to the glamour and excitement of the 1930s, 40s and 50s for inspiration. With brides 'tearing up the traditional rule book' in favour of saying' I do' be- gowned and be-jewelled as a glamorous Hollywood actress or an elegant great Gatsby mol!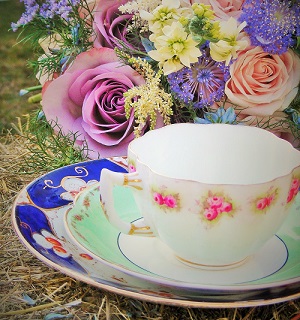 It's all in the detail
Whatever choice you make, the key to creating timeless, vintage elegance is all in the detail; from the hues of the bouquet and floral arrangements to the vintage place settings carefully selected and strategically placed.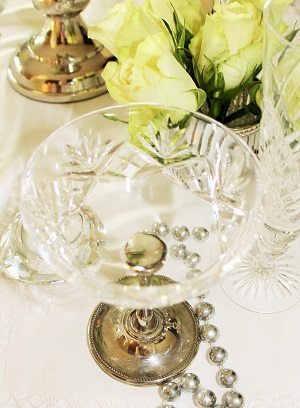 Our top tips
1. Be creative, be unique
Wedding magazines and Pinterest are a great starting point, but remember, adding your own unique flair will give the day that all important personal touch which your guests will talk about years after the event. Keeping a scrapbook or online collection of images from wedding dresses, cakes and flowers to button holes, seating plans and lighting ideas, is a good place to start. Once you have gathered a collection of everything that appeals to you both, you can then start to narrow down your choices and begin to create a more specific theme.
To read the rest of our top tips visit: http://www.weddingvenues.com/news/how-to-use-vintage-crockery-at-a-wedding-23404